Paradise Adventures is located just a little east of Altoona, KS, in the south east corner of KS. It is approximately 60 miles west of the MO border and 50 miles North of the OK border. It is definitely small town USA. The camp house (lodge) is located 1 1/4 miles East of the K47 — US 75 junction at Altoona. Go east on K47, then turn South on Scott Road and go approximately 3/8 of a mile to the "Welcome to Paradise Adventures" sign. Turn right down this long straight driveway and you are at our camp. (See map/links below.)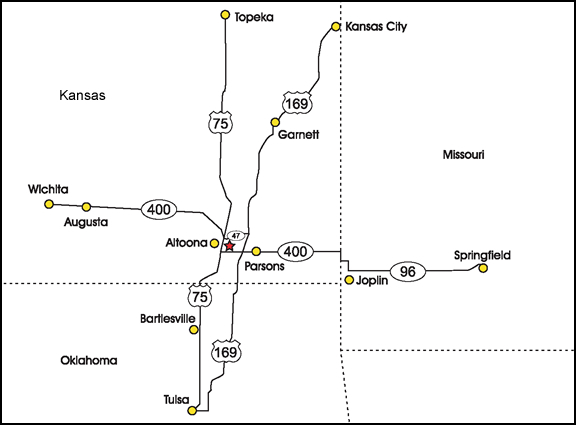 Please address all mail to:
Paradise Adventures
10720 Scott Road
Altoona, KS 66710
A more detailed, printable map with directions to our Camp House from one of the four places listed below can be downloaded in PDF format.